Goblins represented a large category of species in the Edge.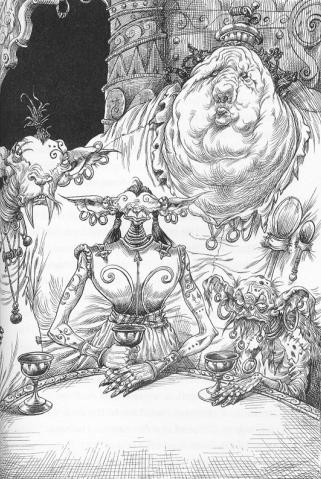 The goblins set up a number of permanent habitats, and these included the Goblin Nations, the Hive Towers in Undertown, various areas in the Free Glades, and Hive. Within these settlements, different species of goblin tended to live apart, as each had their own habitational preferences. The variety of goblins was incredible; for instance, hammerheads and flat-heads were bred for war, whilst low-bellied and web-footed goblins tended the land, both terrestrial and aquatic.
There were many varieties of goblins:
B
C
D
F
G
H
J
L
M
P
R
S
T
U
W
Ad blocker interference detected!
Wikia is a free-to-use site that makes money from advertising. We have a modified experience for viewers using ad blockers

Wikia is not accessible if you've made further modifications. Remove the custom ad blocker rule(s) and the page will load as expected.