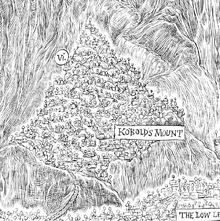 Kobold's Mount was an elevated district in the city of Riverrise in the Third Age of Flight, built into the side of the mountain. Many areas of Kobold's Mount were residential. It was named after Kobold the Wise, the legendary leader in the Time of Enlightenment.
Ad blocker interference detected!
Wikia is a free-to-use site that makes money from advertising. We have a modified experience for viewers using ad blockers

Wikia is not accessible if you've made further modifications. Remove the custom ad blocker rule(s) and the page will load as expected.