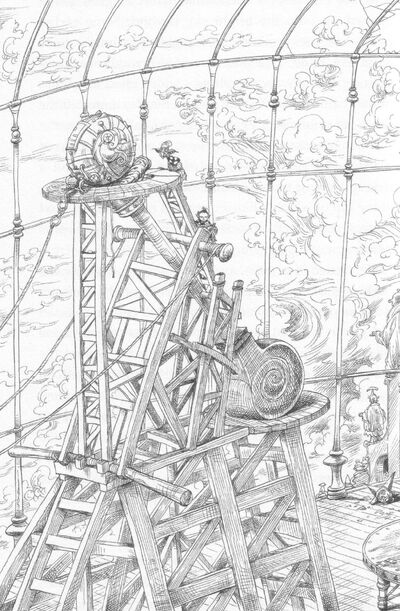 "Look at baby. Beautiful, isn't it? The master designed baby. But Speegspeel, he made it. Just like master said. Beautiful baby. Beautiful big baby."
Vox's Baby was a weapon created by Vox Verlix to destroy Undertown during the events of Vox. A hollow chamber filled with 50% Bloodoak acorns and 50% Phraxdust, it was highly unstable and explosive, and, when water got inside, it launched into the sky, creating the Dark Maelstrom.
Ad blocker interference detected!
Wikia is a free-to-use site that makes money from advertising. We have a modified experience for viewers using ad blockers

Wikia is not accessible if you've made further modifications. Remove the custom ad blocker rule(s) and the page will load as expected.