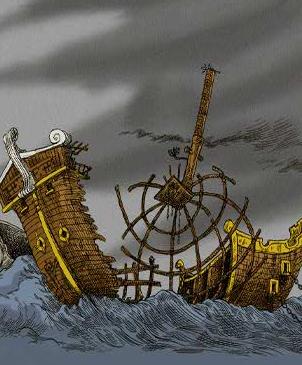 The Windcutter was a stormchasing sky vessel belonging to Screedius Tollinix. After it crashed in the Mire, Screedius Tollinix slept in it each night, and stashed his stormphrax and collection of severed toes inside the hold.
After Screedius was killed, Twig and Maugin restored to Windcutter to a skyworthy state, and used it to return to Undertown.
Ad blocker interference detected!
Wikia is a free-to-use site that makes money from advertising. We have a modified experience for viewers using ad blockers

Wikia is not accessible if you've made further modifications. Remove the custom ad blocker rule(s) and the page will load as expected.